rosydeewrites
Say You'll Love Me Again - Kiki Archer
Updated: Mar 26, 2020
BLURB
Do you know how to keep a secret? 23-year-old piano teacher, Sophie does and it's kept her hidden for the past five years, but now she's gone and broken her golden rule: Never let anyone 'see' you.
Jazz, a wild and carefree comedian, does more than 'see' Sophie but that's because your soulmate's the stranger you recognise, right?
With the woman she used to be threatening to surface, will Sophie succumb to the pull of passion and risk everything for Jazz, or will she hide from happiness to avoid further intertwining their lives, which might ultimately cause the unravelling of everything?
__________________________________________________________________________________
I love a secret, especially other people's. We all have that inner intrigue in others' lives that always seems to take you by surprise because, well, you didn't realise you were so nosy and interested.
This book provided that for me in the unravelling of it all. I couldn't wait to find out what the big secret was.
The story was well executed and it definitely gripped me as I couldn't stop turning the pages. I read it in a week - which is a personal best for me considering that most of it was read on my commute to work (I have mentioned my struggles of reading during a commute in my About Me section).
The back and forth from past to present to tell the story was a clever set-up, as was the therapy theme. I really liked that about it. At the start, I wasn't sure whether the main characters suited one another, but as the story unfolds, you realise that they compliment each other rather well, once everything is out in the open.
Jazz, the comedian, was my favourite character by far - I liked her confident nature and the fact that she was highly sexed. (Ooh err missus!) Jazz was fun to read, a well written character, and I found myself wanting to know more about her.
Sophie's friend, Laura, on the other hand, bugged me. I didn't feel like she was a very kind or supportive friend. Her role in the book came across as too judgemental, which contradicted her training to be a life coach… and Sophie does mention that to her.
I'm not a fan of people who are overly opinionated, especially when it comes to a person's feelings. I guess that's why I didn't connect with her. Luckily she figured out that life coaching wasn't her forte. Laura's mother was entertaining, though.
As usual, Archer has provided us with a light-hearted, easy and fun read with all the necessary twists, links and flirt a gal could want. (I mean, there's always room for more flirt, but that's just me). All in all, a very enjoyable read.
I recommend this book to readers of all ages, who are fans of relationship drama, drama in general, and the ups and downs of a new relationship.
Favourite funny line:
"So whoever's controlling my voodoo doll I beg you, please give the pussy part a bit of a rub."
Favourite romantic line:
"You, however, you're that wild flower in the corner of the field, blowing in the wind. The one that's not intentional. You weren't seeded like the others, Sophie. Your beauty doesn't conform. Yet there you are, rare and exquisite." (How beautiful is that?)
On a final note, what a fantastic cover design… even if I do say so myself.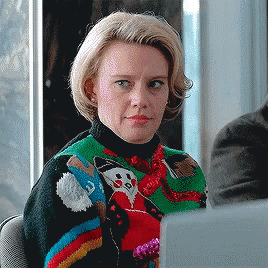 ROSY'S RATING - 8/10